Sidcup Home Extensions, Sidcup Loft Conversions, Sidcup Garage Conversions, Sidcup Renovations and Sidcup Home Improvements.
Come and see us at our Lingfield or Sutton Showrooms or Call us for free on 0800 5677023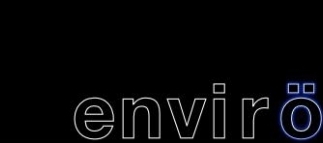 Building Solutions
We are a Sutton based house renovations and extensions company, specialising in kitchen extensions, house extensions, garden buildings and loft conversions in Surrey, Kent and Sussex.
We have a large satisfied customer base and will gladly give referrals to any potential customer
We also undertake Double glazing & conservatory projects, large roofing projects, garage conversions & extensions, which are getting ever more popular.
We carry out various types of renovations for homeowners, estate agents, house builders & local authorities and 70% of our work comes from recommendations from past customers. We also do many loft conversions & extensions and have an in house architect with expert knowledge in structural engineering who can help guide you through the planning process.
Professional Service
To begin the process, we arrange a site visit with you where we can begin to get an idea of your requirements

Next we will arrange a visit, if needed, from our in house Architect who can best advise on planning permission, building regs and structural surveys.

We then work out an accurate, firm quotation for you

References are given at this stage - local people who have used us recently to do similar work to yours. Feel free to ask them any questions about our service - which we are very proud of.

All Planning permission and building regs applied for. Once permissions come back ok, we can begin work

Next we work out an accurate, realistic time scale of the works and agree stage payments

Start date agreed and spreadsheet of works created - which we stick to

During the process, our projects manager will update you on a daily basis which helps the job go smoothly

We take regular pictures as we go along for our portfolio which we can give you copies of.

On completion, all aspects of the job are discussed with you and once you're completely happy, we arrange for the final balance to be paid.
We understand budgets are vital in house renovations & extensions and keep our costings as competitive as possible and strive to ensure our customers end up with what they required. Everything from kitchen extensions, conservatories, orangeries, extensions, garage extensions and conversions and Loft conversions
We cover Surrey, Kent and Sussex
Office - 0800 56 77 023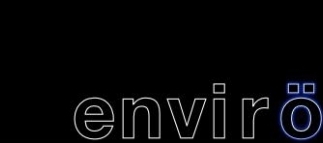 Building Solutions
Sidcup Builder, Sidcup Extension, Sidcup Loft Conversions, Sidcup Garage Conversion, Sidcup Renovations, Sidcup Home Extensions, Sidcup Builders, Sidcup Renovation Builders, Loft Conversions Sidcup, Garage Conversion Sidcup, Renovations Sidcup, Builder Sidcup, Builders Sidcup, Extension Sidcup, Loft Conversions Sidcup, Garage Conversion Sidcup, Kitchens Sidcup, Sidcup Kitchens, Bathrooms Sidcup, Sidcup Bathrooms, Electrician Sidcup, Sidcup Electrician, Conservatories Sidcup, Sidcup Conservatories, Windows Sidcup, Sidcup Windows, UPVC, Wooden Windows, Wooden Conservatories Sidcup